The Happy Birthday Project 2019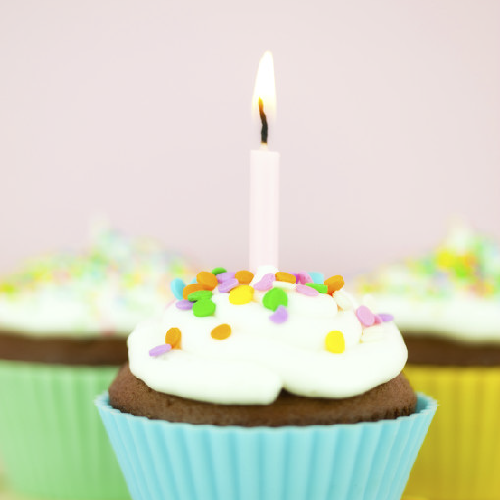 To date almost 4000 birthdays have been provided to children who would have otherwise gone without a special celebration. Our goal is to continue to provide a little magic & love to children who are referred to our organization by local social agencies, social workers and shelters.

Our beginnings: The Happy Birthday Project was founded in the fall of 2012 by two stay-at-home moms who wanted to do something to help improve the lives of children living in their community. Being moms and having been children themselves at one time long ago, they knew the magic and excitement a birthday celebration can bring to the life of a child. In a society where extravagant, over the top birthday parties seem to be the norm, it is understandable to see how an upcoming birthday can result in feelings of disappointment and stress for families facing financial difficulties and other hardships. The project aims to alleviate this stress and bring the joy back to birthdays for children in need. In the first 3 years of The Happy Birthday Project, we delivered 737 birthdays!.... and counting....
A special thanks to the following businesses and organizations for helping the project get off to a great start:
Sunshade Blinds
Pretty N Pearls http://www.prettynpearls.ca/
Fox Dance Company http://www.foxdancecompany.com
Christopher Cool - Magician http://www.ChristopherCool.com http://CalgaryBirthdayMagician.com
Flip Factory http://www.flip-factory.com
Mr Rayz: Music for Kidz http://mrrayz.com
Sparkle Fitness http://pamelamurphy.zumba.com/
Up With Balloons
Mr YYC - Calgary Events Blog
The Calgary Sun
Breakfast Television Calgary
CTV Morning Live
Mountain View Bowling
Savvy Mom
Black and White Bakeshop
Clay for Kids
Southland Transportation
Par T Perfect Calgary
Freckles Fabulous Faces
Amandamazing Art and Face Painting
Carnivals for Kids at Heart
Kids Up Front Calgary
Party Rental Depot Inc.
Short and Sweet Cakes
Southland Leisure Centre
Village Square Leisure Centre
Kidsplay-Allday
Razzberry Cakes
Postcard and Willow Photography
Deanna Mae Photography
Towne Photography
Brewsters Brewing Company and Restaurant - McKenzie Towne
cocorosecouture
CaVaBien Hair Studio and Day Spa
Gardenpetal Designs
Cakes by Heather
Crave Cookies and Cupcakes
Heaven Artisan GF Cuisine
Studio C Photographics
Lakeside Golf Club
Boston Pizza Country Hills
Boston Pizza Crowfoot
Boston Pizza Creekside
Melrose Cafe and Bar
Safeway 130th Ave
Co-op 130th Ave
Sobeys - McKenzie Towne
Elemental Imports
Hilary's Hobbies
Balloons by Julia
Calgary Children's Festival
Wink Eyelash Extensions
Melissa McKinnon - Artist
Michelle Shoebridge Bakery
Big Willy's Fun Factory Face Painting
South Calgary Youth Council
271 Copperfield - New Brighton Beaver Scouts
www.familyfuncalgary.com
How Sweet
Calgary Baby and Tot Show - Canwest Productions